Once the customer has finished selecting their preferred images, the customer can finish the order by pressing the button "
Order only files
" or "
Finish the order
" if you chose the option "
Request print copies
".
At this moment the user must register as a client or enter his data if he has already done so previously.

Once identified the customer can review your order and prices before making the payment.
At this moment the customer can go back to modify the order and also modify their postal data for sending paper copies.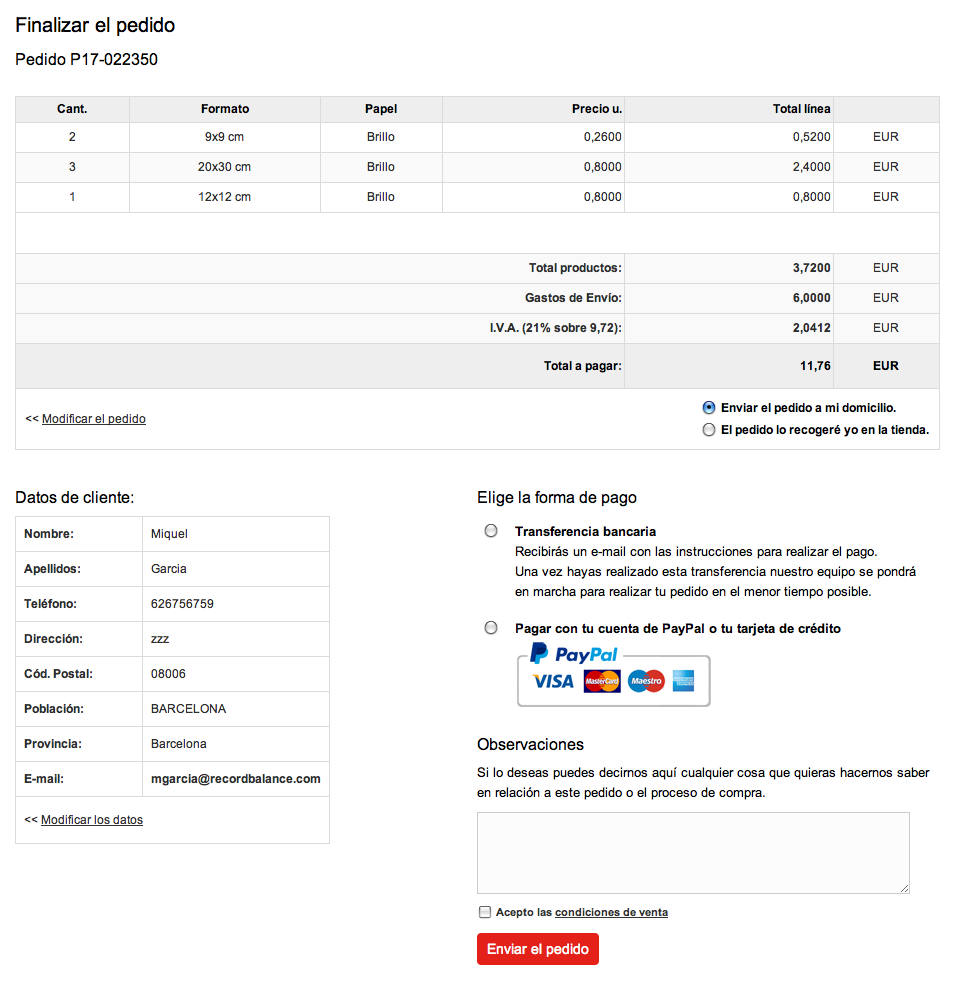 Once the order has been reviewed, the customer can choose between the two payment methods defined:
Bank Transfer
or
PayPal
.
The PayPal option allows you to pay quickly and comfortably if the customer has an account in this payment platform, and in the case of not having it the customer can also pay with his credit card.