Resolution and format of the photo reports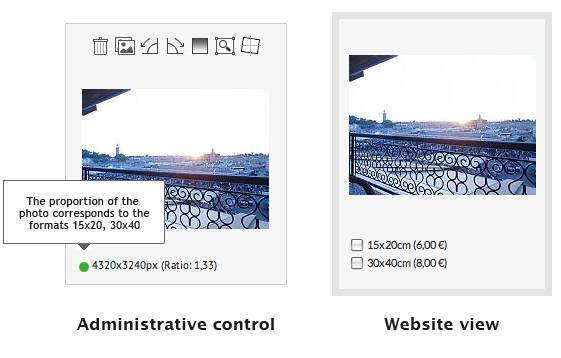 It is not necessary to upload the images in several resolutions or different qualities.
Visualonline is responsible for converting the selected files to the minimum necessary for the format chosen by the client.
The example image is uploaded with a quality measure of 4320x3240px (3Mb) and then the file delivered in the 15x20cm format will have a measurement of 2362x1771px (224Kb) with a resolution of 300ppp.